When you look in your closet, does it seem you have nothing to wear? Is your closet packed full of clothes, but do you have trouble creating an outfit? A capsule wardrobe can simplify/miminize your closet, enable you get dressed quickly, look your best and save you money too!
What Is A Capsule Wardrobe?
A capsule wardrobe is one that has a set number of pieces of tops, pants and shoes that coordinate with one another to create many outfits. You can have a capsule wardrobe for each season! You will have a simple and neat closet, get dressed quickly, look your best and save money by eliminating buying clothes you don't need. Follow these 4 steps to create your own capsule wardrobe!
Step 1: Take Everything Out of Your Closet
Remove everything from your closet, so that all you see are the walls.  You will create your 16-piece capsule wardrobe according to the season.  This capsule wardrobe is based on the fall and winter seasons.  If you have any items on the Capsule Wardrobe Checklist, hang them in your closet.   A tip for a great capsule wardrobe: Keep a neutral color palette.  Limit patterns because if you have too many, the items will not coordinate with one another.  Stick with blacks, grays, blues and/or whites.  You can add one or two pieces like red or yellow, but limit colors outside your color palette.
Step 2: Shop for missing pieces
Fall/Winter 2016
Go shopping for pieces you need on your checklist.  Buy only the pieces you need.
Choose 16 Pieces
4 Tops
1 Cardigan
3 Jackets/Outerwear
1 Dress
4 Bottoms/Skirts
3 Pairs of Shoes
2 Sneaker
Note: of course we all need some sweatshirts, Tee Shirts, and workout clothes. Remember keep it simple!
Step 3: Organize your closet by type
Once you have all the pieces in your capsule wardrobe, hang the pieces in your closet by type.  Keep your pants together, shirts together, etc.  The neater your closet, the faster you can get dressed!  Keep your shoes at the bottom just below your clothes.
Step 4: Create Your Outfits!
You can many outfits with all the pieces in this capsule wardrobe!  Although accessories are not included in the capsule wardrobe, you can dress up your outfit by adding them to your outfits.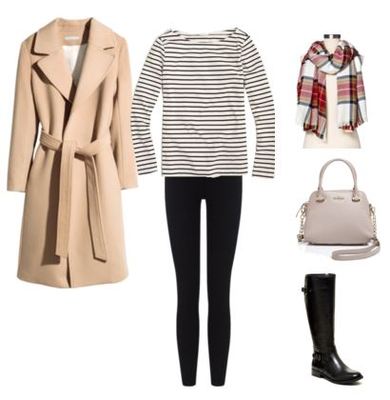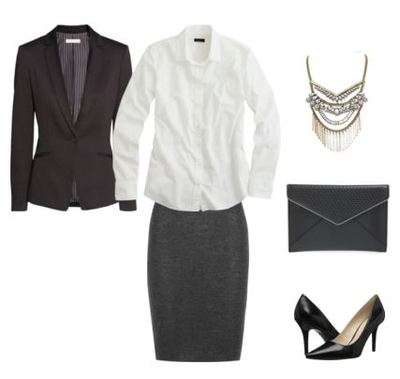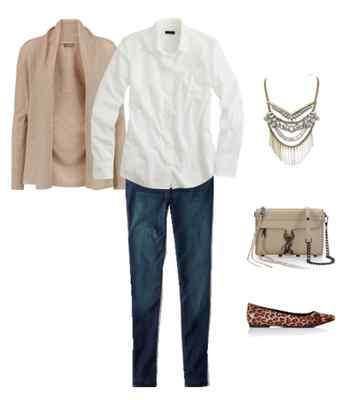 Have fun creating more outfits from your 16 pieces!  How many outfits will you create?
Watch for more tips – Spring/Summer Capsule
Thank you for reading..
Debi